Working in a health care setting is a rewarding and satisfying role where every day you make a positive difference to people's lives.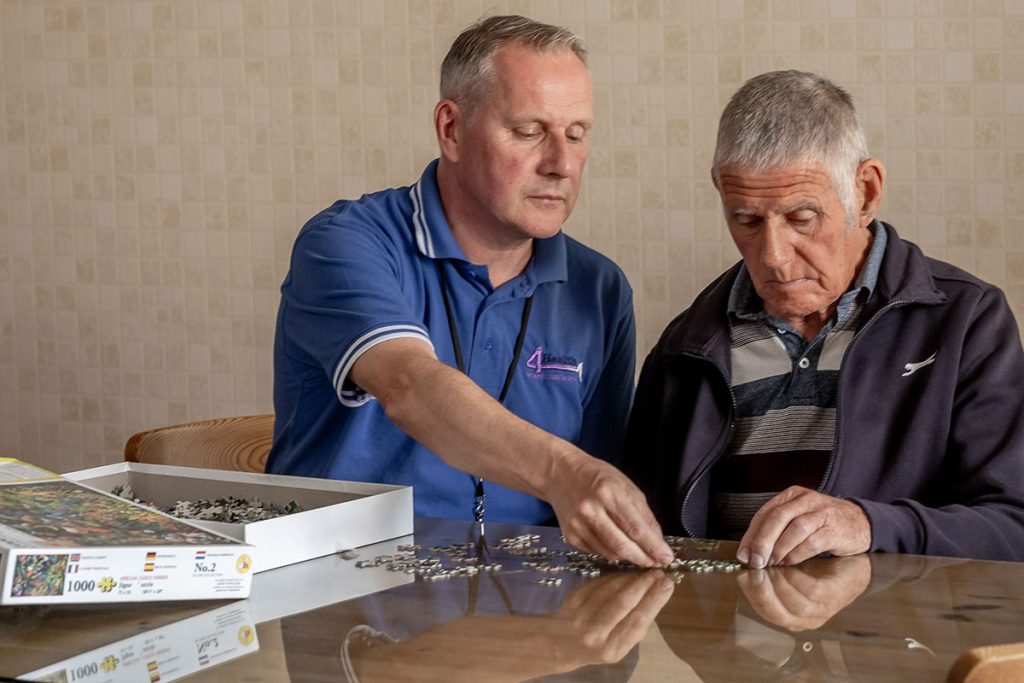 Working in a health care setting is a rewarding and satisfying role where every day you make a positive difference to people's lives.
That's why 4Health Home Care Agency believes our carers deserve to be treated well, respected and supported as this enables them to be happy at work and to give the client the best quality of care.  
We ensure staff have generous benefits in their conditions of service including –
Excellent hourly rate of pay with reviews at least yearly.
Excellent mileage allowance.
Year-end bonus for everyone.
Bonus after 4-year continuous service
4-5 weeks annual leave entitlement
Sickness benefit
Alternate weekends off, tight runs and a 2-week rolling rota
24/4 on call support
Excellent Staff Induction and shadowing Program
Excellent training opportunities for RQF Level 2 and 3 with support and guidance while working in the workplace.
 We know that a focus on learning and development is essential for delivering the best in care. We provide our colleagues with resources to discover and employ their talents and learn new ones. all staff receive a thorough, safe introduction tthrough our comprehensive induction pack. Our Buddy Scheme and mentoring programs ensure you can grow and reach your potential.
If you are interested in working in care, why not contact us for an informal chat to see what we have to offer you?
4Health's Mission Statement states our commitment to continually improve working conditions for our staff and ensure we maintain the highest standards of care for our clients.     
So for an informal discussion call us on (01534) 833835, email us at info@4health.je  or pop in to see us at
Unit 1, Harbour Reach, Rue de Carteret, St Helier JE2 4HR
We are looking for Health Care Assistants
We aim to support our clients' independence ensuring they receive the very best out of life whilst at the same time protecting their dignity, privacy and safety.
Being a carer is both challenging and rewarding whether you are assisting with hourly care or providing live-in support.
If you want to join a motivated and highly professional team whose aim is to provide personal care tailored to our clients' needs then please call us. We offer excellent rates of pay, conditions of service, flexible hours and support with ongoing training and development.

You must have excellent communication skills, be adaptable and able to work as part of a team. A driving license is essential. Hold or be working towards the Care Quality Framework Certificate (CQF) level 2 or equivalent would be beneficial, but full training can be given.
We are looking for:
Night cover
Live in care
Day Shifts – Flexible options available
Twilight options
For an informal discussion and application form, please call or email Angela Body.
Contact Name: Angela Body
Email: info@4health.je
Telephone: 01534 833835
Job Type: Permanent
All of our carers are trained and hold the Care Quality Framework Certificate and CQF/ NVQ level 2 or above.
A member of our highly trained senior nursing team will visit you to discuss your needs and create your personal care plan.
For a free consultation contact us.