Senior Health Care Assistant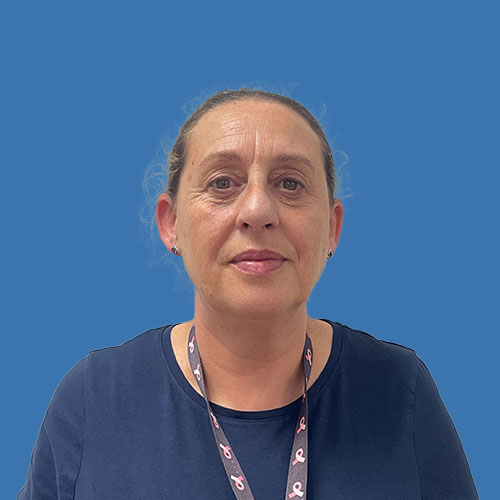 Sandra has been working in care for 24 years, in residential, nursing and community settings and is now a Senior Health Care Assistant at 4Health.
Sandra has been working for 4health since 2018. Her main priority is to ensure that there is a bond and closeness that develops both between a carer and the client as well between carers themselves.
What spare time she has is often spent baking and, according to her children, she is quite competent. While waiting for the cakes to rise in the oven, she often enjoys relaxing on her sofa with a lovely warm coffee watching a couple of her favourite series on Netflix.
However, a lot of her energy is taken up with her three children, including twin 13 year old boys. She also has a 20-year-old daughter who she would consider as being her little helper.